Existing 'Conditions' can be deactivated as required, when updating a Condition Type.
The 'Conditions' section will display a list of existing conditions: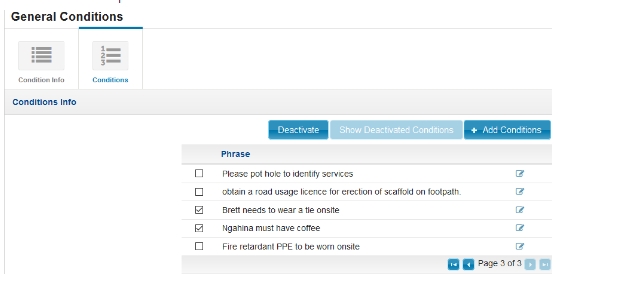 To deactivate a condition, click the checkbox next to applicable condition(s) and then click the Deactivate button.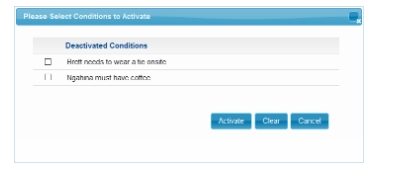 A window will pop-up prompting to confirm that you want the selected condition(s) to be deactivated?