You may wish to view a Street View of the site to aid you in deciding whether to approve the permit. This can be useful for checking if there are any obstacles in the way (e.g. utility pylons, heritage trees, major intersections etc.).
Click the Street View option from the left of the screen:

On the right it will show a google street view image of the site. This will run as a slideshow, running through the various pictures automatically every five or six seconds: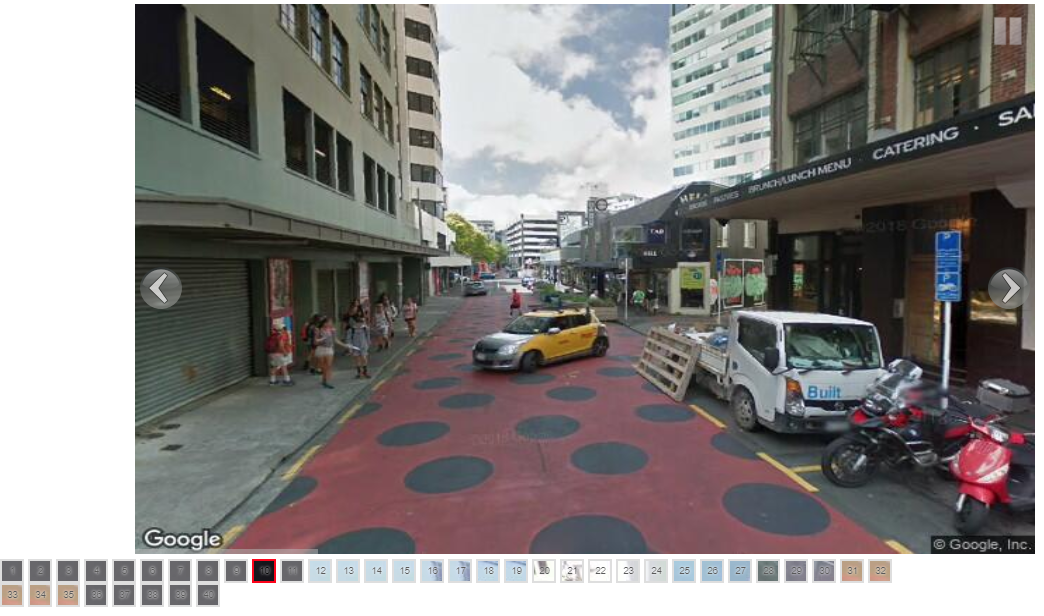 To pause the slideshow, click the Pause icon at the top right of the image: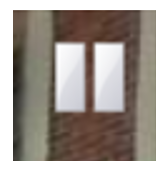 To restart the slideshow, click the Play icon at the top right of the image:

You can also scroll through the pictures by clicking the numbered tile at the bottom left of the image:

Or, you can scroll through the images sequentially using the arrows either side of the screen:

I am on the Street View screen and some of the images are inside buildings
Our street view imagery comes from Google Maps, which in some (rare) cases will include photos of the interiors of shops and buildings among the images. Though it looks a bit odd this is normal.