The map on the schedule screen shows the proposed area of work for the requested permit. If you are unhappy with the location of the request and wish to send an amended version to the contractor to show the area you are happy to provide a permit for, you can edit the map.
Click on the Show Edit Map button on the top right hand corner of the map: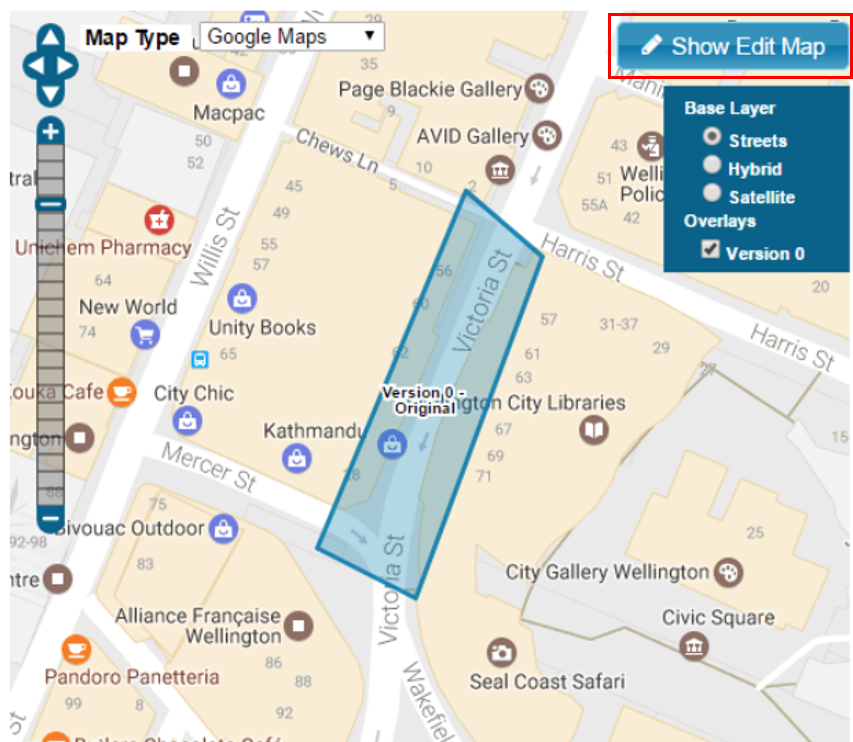 The following popup will appear. Along the top of the map is a toolbar with options to change the map type, draw a polygon / line / place points, or pan the map. In the example, below I am drawing my preferred site using the polygon tool, shown in pale blue: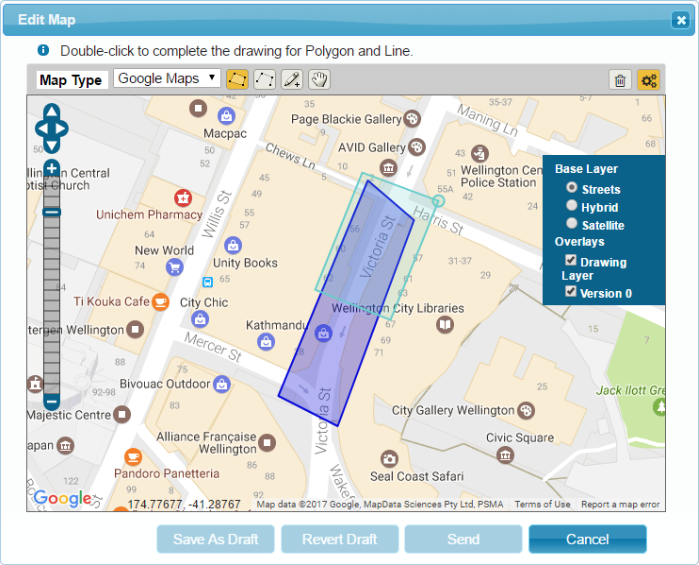 After double-clicking to complete your drawing, the shape turns red. You will have options to Save As Draft, Send, or Cancel the new location: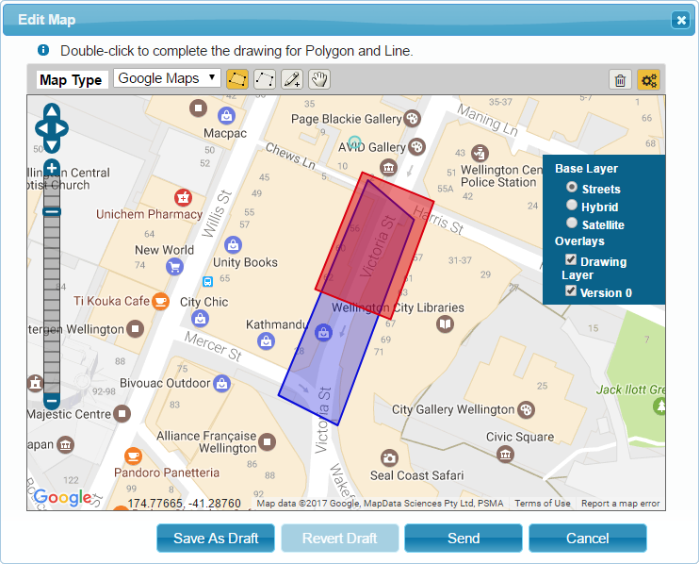 Click Save As Draft if not ready to confirm the amended site / if the amended site needs to be checked by someone else before sending to the contractor. If there is a draft polygon the message below will be shown at the top of the map: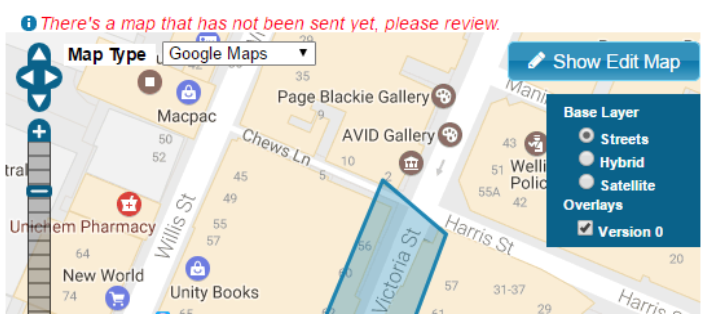 Click Show Edit Map to load the draft polygon. You will have options to save it again, send it, or Revert Draft to remove / cancel the new polygon (the Cancel button in this instance will close the draft without making any changes):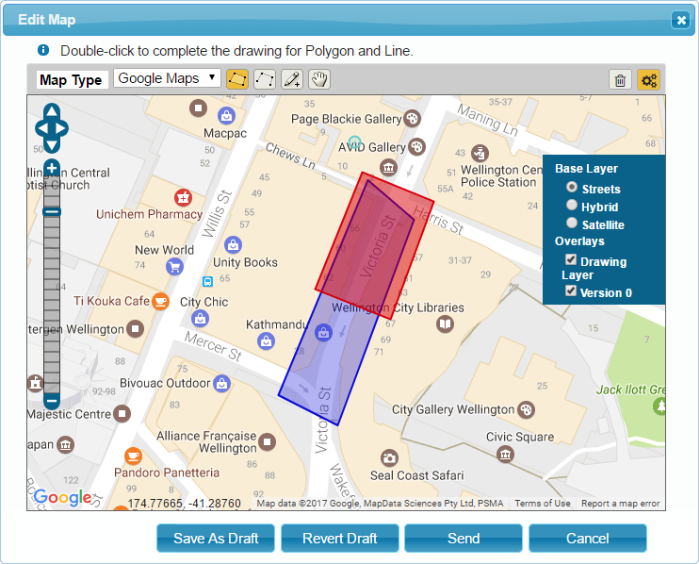 After clicking Send the contractor will receive a notification that they have a new map version to confirm. The contractor is unable to edit the map themselves to send back their own amended version, so will either call or send a Message to alert you if the edited area is unsatisfactory for them.
The map will now show the updated area as an orange polygon. There will also be another listing on the "Base Layer – Overlays" bar for the different versions (Version 0 is the original and Version 1 the amended version; the map can be edited multiple times, each time a new version will be added to the list). To view / hide the versions, check / uncheck the boxes next to the relevant version numbers: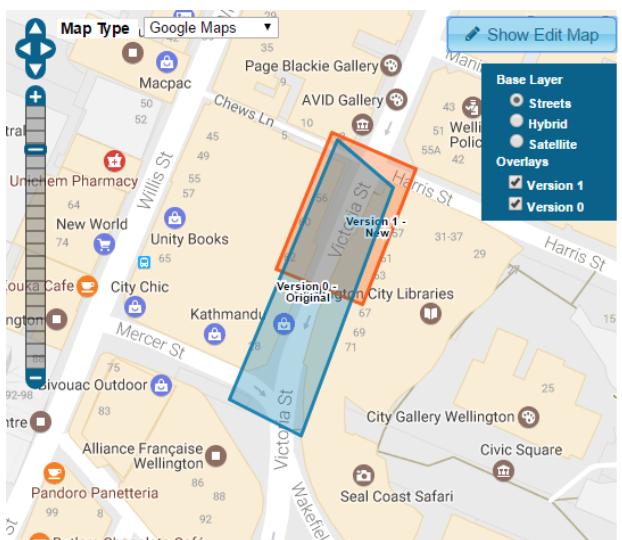 What are the Overlays Versions?
If you have edited the map, PermitManager will keep records of past versions of the map for reference. The "Overlays" menu on the right hand side of the map will list the different versions. These can be viewed by checking the boxes next to them, or hidden by unchecking the boxes: