Click the Conditions option from the left side of the screen: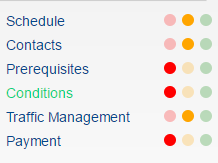 The Conditions page will load. Across the top of the screen are green tabs which can be opened to view the different pages of condition clauses. Below, it lists the clauses with a checkbox next to each one. Tick the checkboxes of the required clauses. If they are all required, you can click Select All at the bottom right of the screen: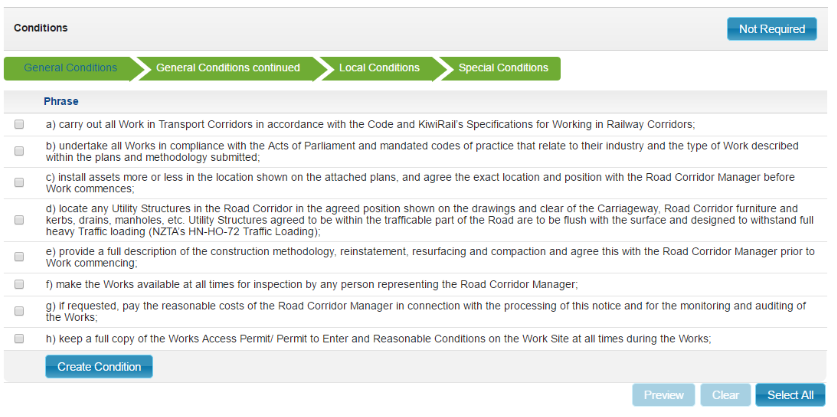 To generate the Conditions Document, first it will need to be previewed. Click Preview at the bottom right of the screen:


A preview of the document will load. If it is complete and correct, click Generate PDF at the bottom right of the screen. The contractor will automatically receive the new document:


How do I create a Condition clause for a permit?
If a particular permit requires a new specialised condition, it can be added by clicking the Create Condition button at the bottom left of the Conditions screen:


Note: Any conditions created will remain on the system for other users to see. They can only be deactivated by an Admin.
A pop-up will appear. Enter the text for the new clause and click Save once completed. The new clause will be added to the bottom of the existing list: