When you open up a job, it will open directly to the Schedule screen: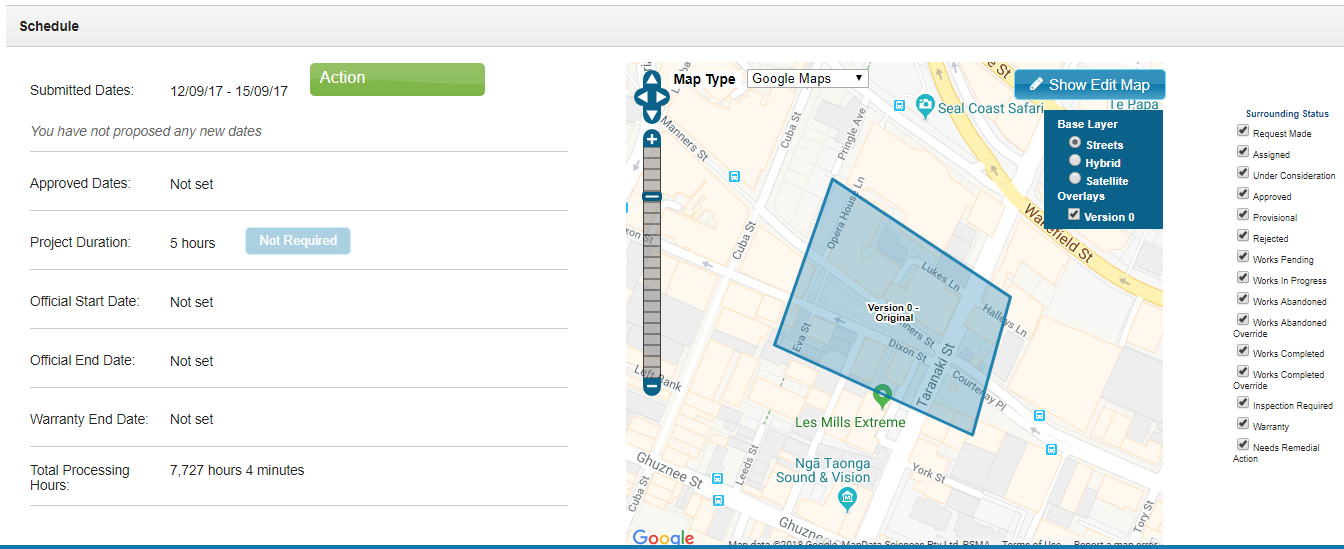 On this screen you can approve or propose dates, see the project duration, the total processing hours of the permit, and a map of the proposed worksite. It will also eventually show the actual / Official start and end dates and the warranty end date.
You will need to either Approve the submitted dates from the contractor, or Propose new dates. Click on Action and then click either Approve dates or Propose new dates:

If you propose new dates, the contractor will be notified of these dates. They need to approve / agree to the updated dates via PermitMonitor. If they disagree, they may counter back with dates of their own. Once a consensus on the dates is reached, the traffic light will turn green on the left-hand panel. If a WAP/Certificate was created originally when the permit request was created, a new button to generate a new WAP/Certificate will appear under the Action button AFTER the permit application has been approved.

You can propose new dates throughout the permit process if anything changes.
On this screen you can also propose a different worksite on the map. For more information on using the map, please click here.